No announcement available or all announcement expired.
What Is A Peristaltic Pump?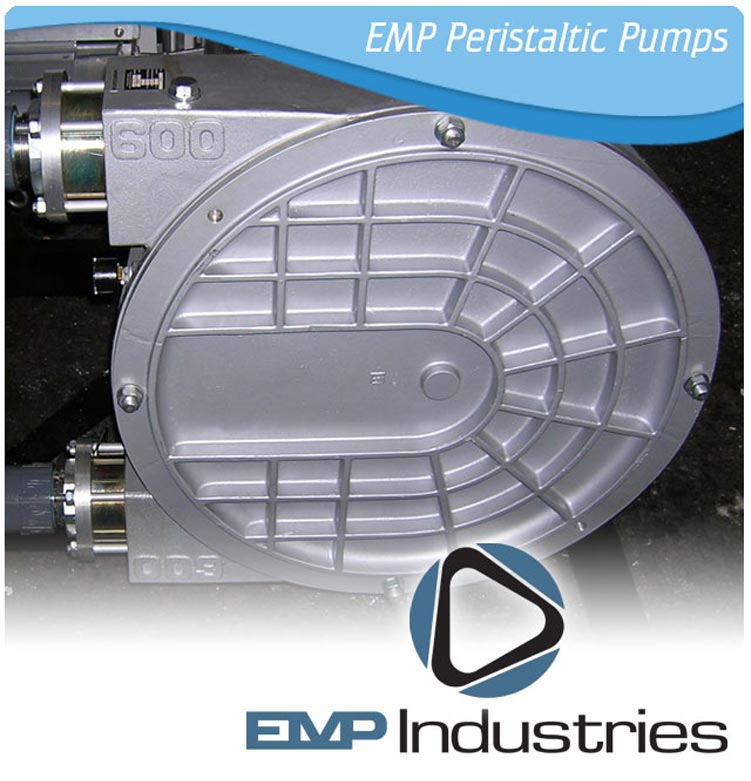 The Peristaltic Pump is a positive displacement pump first invented by heart surgeon Dr. Michael DeBakey while he was a medical student in 1932. The design has essentially remained unchanged but the applications it can be used for have increased. It is built to pump various fluid types in different marine, marina, industrial and even medical environments. The fluid is contained within a flexible tube fitted inside a circular casing as a rotor with 'rollers', 'shoes' or 'wipers' compresses the tube. When the rotor turns, the tube under compression closes forcing the fluid being pumped to move through the tube. As the tube opens to and returns to its starting state after the passing of the cam fluid flow or "restitution" is induced to the pump. The resulting process is called peristalsis.
Very good suction properties up to 9.5 m / 31 feet lift (no additional suction equipment required).

Constant pump capacity during the entire hose life.

Enables the hose to reform to its full cross section.

Low reduction in capacity when handling very viscous media.

Use as early warning system for a just in time hose exchange.

Only one wear part, economical.

Long fibrous, abrasive or / and high viscous media.

Ideal for medium with solids.

Possibility of dry running.

Straight flow line, easy cleaning.

High discharge pressure.

Variable flow regulation.

Ideal for medium with solids.
High pumping capacity at low rotary speed.

Approved compact design.

Safe to run dry.

Integrated vacuum system.

Dry self-priming max. 9.5m.

Due to the vacuum support transfer of highly viscous products.

Discharge pressure max. 13 bar.

Ideal for long fibrous materials and solids up to 60mm.

Forward and reverse pumping possible by standard.

The vacuum support ensures a constant pump capacity over the entire lifetime.

Various materials for hoses and connections available.

Only one wear part, economical.

Smooth pumping.

Straight flow line, easy cleaning.
Specific Information About Our Peristaltic Pump
The IP Series peristaltic pump may be adapted to existing installations by a modification of the port configuration. This only requires the relocation of the stainless steel pipe connections on the suction and discharge side of the vacuum system to suit the desired condition. This can be done without any additional machining.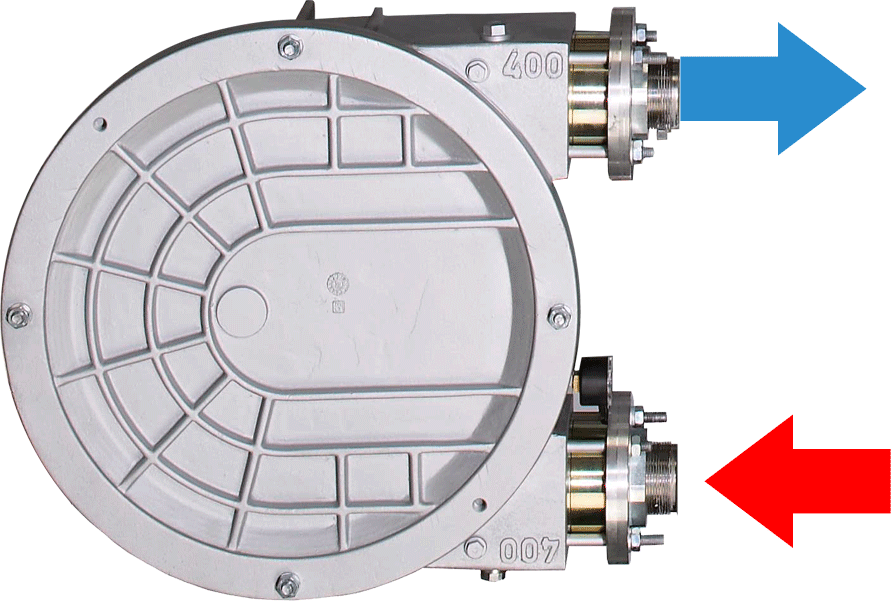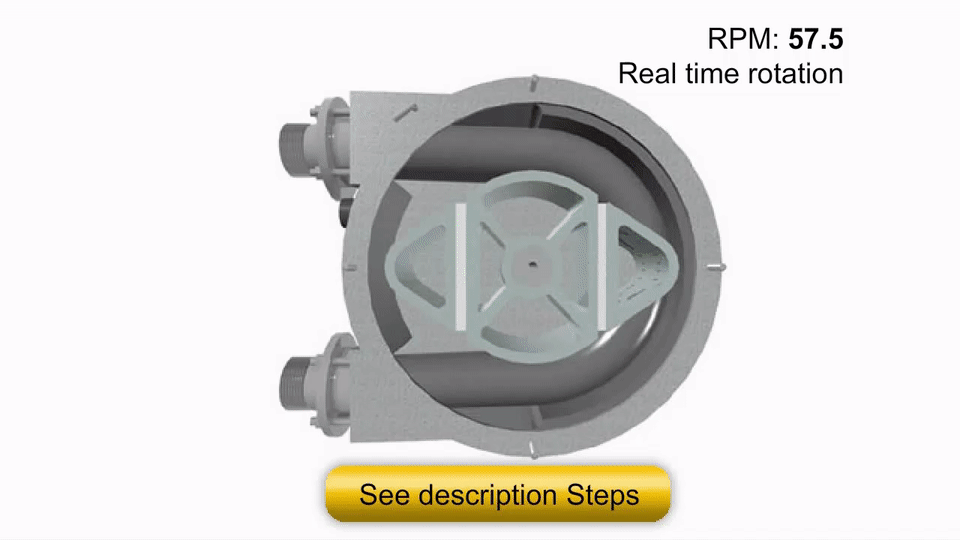 Peristaltic Pump Hose Material

Natural rubber (NR)
Composition: natural substance, high-polymer isoprene's
Properties: tension-resistant, elastic, cold-resistant, approved for food applications.
Operative Range: for abrasive media, diluted acids and alkalis
Temperature range: -20°C – +80°C

Nitrile rubber (NBR)
Composition: mixed polymeride from butadiene and acryl nitrile
Properties: wear-resistant, grease and oil resistant.
Operative Range: for oily and greasy media, alcohols.
Temperature range: -10°C – +80°C

Butyl rubber (IIR)
Composition: mixed polymeride fromiso butadiene and isoprene's
Properties: heat resistant and non-aging, gas-tight.
Operative Range: for organic and inorganic acids and alkalis, ketones and hot water.
Temperature: range: -25°C – +80°C

Hypalon (CSM)
Composition: elastomer formed through polymerization of chlorosulfonated ethyl's.
Properties: chemical resistant and wear resistant.
Operative Range: for acids and alkalis,colors.
Temperature range: -20°C – +80°C

EPDM (EPDM)
Composition: EPDM rubber through copolymerzation of ethyl, propylene and diene.
Properties: chemical resistant, good insulating properties and outside applications.
Operative Range: for acids and alkalis, hot water.
Temperature range: -30°C – +80°C
Peristaltic Pumps Early Warning System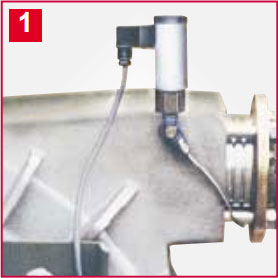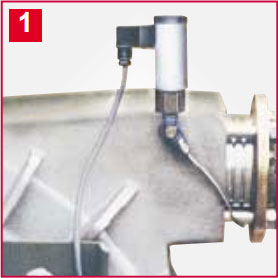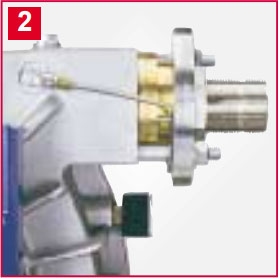 The patented early warning system (see illustrations 2 and 3) works as follows:
Each hose is provided with a small additional channel through which the air in the upper section of the pumping chamber is evacuated from the pump housing. Therefore, a vacuum is formed in the sealed aluminum housing. In the case of damage or normal wear of hose, the vacuum will drop.
The early warning can be seen through the installed vacuum gauge. An acoustic or optical signal can be activated by using the vacuum switch (see illustration 1).
By this the hose condition is monitored for optimum service planning.
Downtimes through normal wear can be predicted.